Career Closet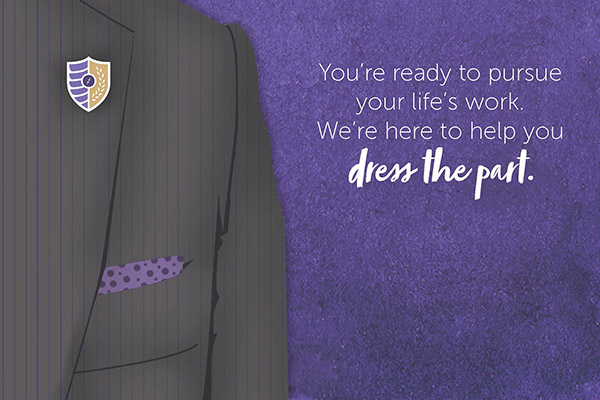 Temporarily closed during the public health emergency.
Whether you need a full suit or just a great looking tie or blouse, the Career Closet has you covered! Students can take, free of charge, clothing needed for interviews, internships, job fairs, networking opportunities, award events, and community site placements.
You are welcome to browse and try on the clothing in the closet. The UA Senators will be available to assist you during this process.
Where: Shults 104
Hours: The Career Closet is staffed by UA Senators. Students are welcome to drop in during the below times, no appointment is necessary.
Monday - Friday: 9:00 a.m. - 6:00 p.m.
Clothing Donations Needed
We are always accepting "Ready to wear, gently used or new" donations of the following items:
*At this time we are not accepting dress shoes*
| | |
| --- | --- |
| Professional Suits (separates and sets) | Blazers |
| Dress Shirts | Blouses |
| Dress Pants | Skirts |
| Jackets | Dresses |
| Ties | Laptop Bags |
| Belts | Work Bags  |
Donation Drop-off Locations
We accept donations Monday - Friday at the following locations:
Center for Life's Work

Golisano Academic Center, Room 104

8:30 a.m. - 4:30 p.m. 

     Undergraduate Association Office

     Shults Center, Room 104

     8:30 a.m. - 6:00 p.m.
Need help delivering items? Can't make these hours?
Call 585-389-2320 or email careercloset@naz.edu.