Angelo Jasa '14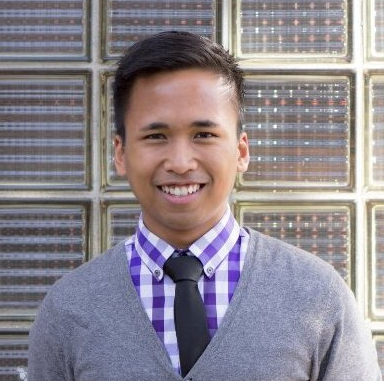 What is/was your major in school?
I am a marketing major, with a music and dance minor. I say that I'm focusing in advertising, brand strategy/development, PR and social media. I will be graduating in December 2014 and received a job offer from Archer Communications this semester!
Tell us a little bit about yourself.
I was born in the Philippines and raised in the island of Guam. Both of my parents taught me the fundamentals and concepts of business. I have always been passionate for the performing arts and music. I use those mindsets and disciplines, as well as my educational background in marketing at the workplace.
What internships and activities are you currently participating in or have completed?
I interned in the Nazareth College Arts Center with the Marketing and Publicity Manager and at Break the Ice Media as a Marketing Intern. Break the Ice Media is a locally based marketing communications and PR firm. I am currently the Marketing Associate at Archer Communications, a full service advertising and marketing communications firm. I also work for the Department of Theatre Arts as their student Marketing Associate and play the piano for the Nazareth College Catholic Community. I am also currently a member for the Nazareth College Dance Organization.
How did you get involved with Career Services and what resources would you recommend to other students?
It was a requirement for my Internship and Senior Seminar class to have an appointment with Career Services. I had my resume reviewed, figuring out key words and concepts that would make me attractive as a potential employee. I also got my Linkedin account reviewed and received help with researching and preparing for an interview with the company I am working for now.
What do you like most about being a Nazareth College student?
I love the flexibility and the ability to implement my major to things that I love. My passion has always been the performing arts and music and implementing my marketing communication skills created a new passion from it. I also love that all of the departments at Nazareth are so approachable and willing to help students succeed.
What are your plans for the future?
I would like to continue working for Archer Communications and start to settle down in Rochester or another part of the country. I plan to continue helping out the theatre community here and to work on other projects that I come up with.