Adora Evans '17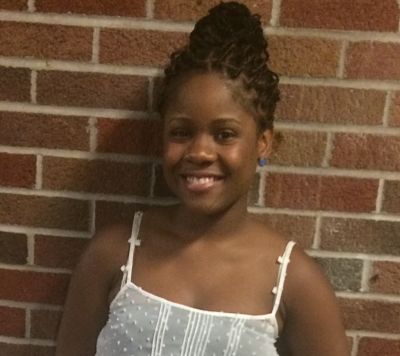 What is your major in school?
I started in English Literature. In the fall of 2014, I changed to double major in Chinese and in Communications and Media, with a Public Relations and Marketing strand. I made the switch because I believe that these two majors not only complement one another, but also uniquely capture my main interests.
Tell us about yourself.
I was born and raised in Brooklyn, New York and I often identify with my background as a St. Lucian. I am a second-year student with junior status with many passions and talents that mainly stem from my elementary, junior-high, and high school experiences. Between dancing, drawing, writing poetry, and fashion, I have found my niche in many different areas.
I have been studying the Chinese language (specifically Mandarin) on and off since the sixth grade and twice studied abroad in Beijing, China. The first time was the summer of 2012 for a 6-week culture and language immersion program with Americans Promoting Study Abroad (APSA) and the National Security Learning Initiative for Youth (NSLI-Y). My second time was summer 2014, also for a 6-week culture and immersion program, on a Fulbright-Hays Scholarship through the University of Buffalo.
I attended Medgar Evers College Preparatory School (MECPS), where I began my New York State Regents Examinations in 7th grade and completed them by 9th grade. From the 9th grade until about the 11th grade, I took Advanced Placement (AP) classes and then began a college program (Smart Scholars) in the 11th grade through 12th grade. This rigorous academic approach set me up for Naz. My academics always have kept me busy, but I enjoy going the extra mile and adding a ton of extra-curricular activities to my busy schedule. I worked at the Brooklyn Museum of Art for 3 years in various positions, danced in my school's dance repertoire, wrote (and still write) for Culture Starved magazine, and more.
What internships and activities are you currently participating in or have completed?
Last year I babysat for a family in Pittsford and did a dance showcase in the spring semester. This year, I am a dancer in the Nazareth College Dance Ensemble (a pre-professional dance company). I am also an event-planning intern with LifePrep@Naz on campus. I am Co-President of the Inter-Ethnic Nazareth Coalition Club (INC).
How did you get involved with Career Services and what resources would you recommend to other students?
Last year, I took it upon myself to visit Career Services and get my extensive resume focused and cleaned up. In doing so, I met Lisa Heisman and was able to get a clearer view of what I would like to do in the near future and throughout my college career. She was very helpful, insightful, and open. This leads me to recommend that others to utilize the resume and cover letters help at Career Services.
What do you like the most about being a Nazareth College student?
This college is so small that I've had the chance to run into President Daan Braveman on several occasions on campus; I like that. This gives the college a homey atmosphere, similar to what I am used to. Nazareth is my home away from home, and as a student that makes me lucky. Not many students can say that they feel at home in their own college, unless they're in the right place.
What are your plans for the future?
I plan to keep doing what I am doing right and get better at it. It's working for me. Often times I am unsure of the future, and I have come to realize that that is okay.