Nazareth in the World
Photo Contest
Center for International Education sponsors annual student photo competition
---
More than 120 Nazareth students traveled internationally during 2013, studying in or visiting 19 countries around the world, including Australia, Belize, Ethiopia, Hungary, India, and Turkey, among other places.
In the 2013 International Photo Contest, sponsored by the Center for International Education, Nazareth students entered more than 160 images in three categories—Human Interest, Foreign Landscape, and Cultural Experience. Each first place winner received a prize, and winning photos appeared on Nazareth's homepage at naz.edu.
Students were invited to show us the exotic places they've been, the extraordinary people they've seen, and the culturally significant moments they've experienced. Take a look at the photos they submitted and experience the world through their eyes.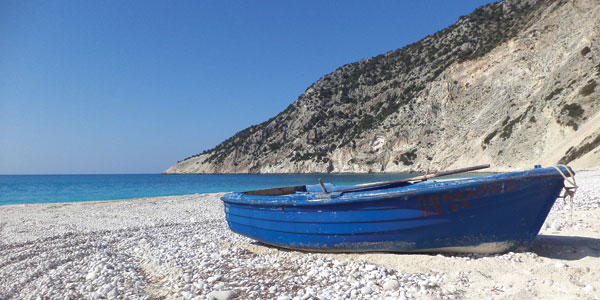 Foreign Landscape—First Place
Laura Streeter '15, The Serenity of Greece, Spring 2013.
"This photo was taken on the Greek island of Kefalonia where I traveled on my spring break. This is one of the many beaches on the island. All of the beaches were pebble beaches, with crystal clear blue water, and surrounded by mountains."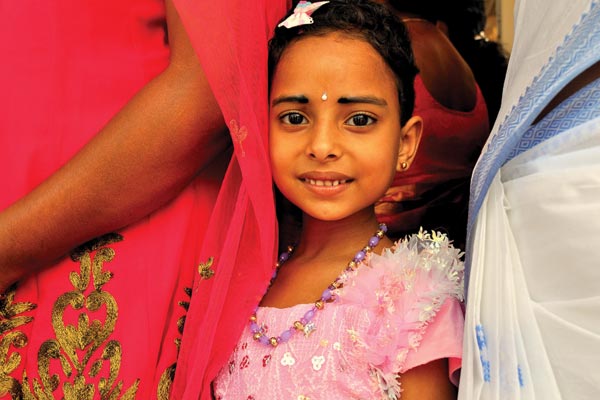 Cultural Experience—First Place
Kathryn Cooper '13, Celebrate, January 2013.
"We had been sightseeing one day, visiting different religious temples and churches, but we decided to stop at this Jacobite church called St. Mary's Cathedral at Manarkad in the state of Kerala, India. We were curious because a lot of people were standing outside the church. We asked some women what was going on, and they told us that there was not only one wedding, but two weddings happening inside. They said it would be okay if we stayed and watched. I told the little girl in the photo that her dress was beautiful (and attempted it in Malayalam) and asked if I could take her photo. She was happy to let me do so."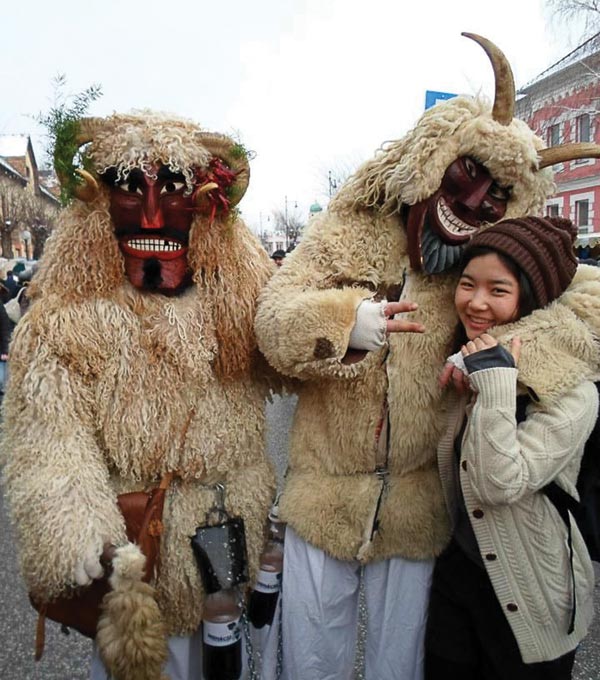 Human Interest—First Place
Elizabeth Zapetis '14, Busójárás, February 2013.
"The Busójárás festival takes place yearly at the end of winter in Mohács, Hungary. The men of the village dress in terrifying costumes made of sheep's wool, with elaborate masks and cow bells on, holding shakers or noise makers, and march through the town. This is meant to scare away winter. Women dress in traditional Croatian outfits with lace covering their mouths and noses. This festival combines Croatian, Serbian, and Hungarian traditions, as these countries used to be a part of the Hungarian empire. The men tend to get incredibly drunk and run around the village making lots of noises. This tradition symbolizes the near end of winter."