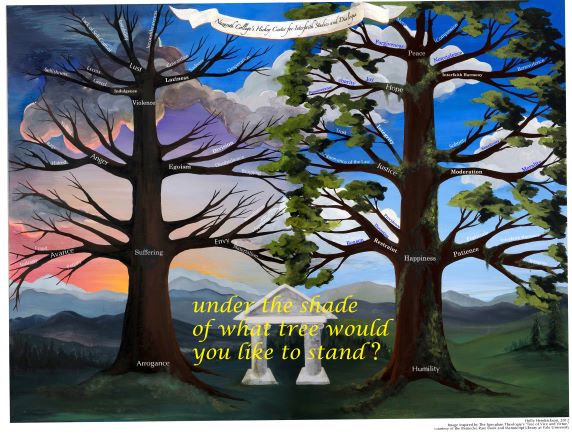 Muhammad Shafiq, faculty: "Racial/Ethnic superiority, materialistic greed, and religious exclusivity along with some other elements may cause the fire of arrogance and hate destroying oneself and the surroundings. Compassion (Rahm), Moderation (`adl/wasat) and Humility (Tawadu`) are the prophetic jewels to extinguish the fire.
Terri Stewart, staff: "Let us open our hearts to peace and healing among all people. May we speak the truth, listen with an open mind, and know when peace can be found in silence."
Clare, staff: I love Maya Angelou's words, "We all should know that diversity makes for a rich tapestry, and we must understand that all the threads of the tapestry are equal in value no matter what their color."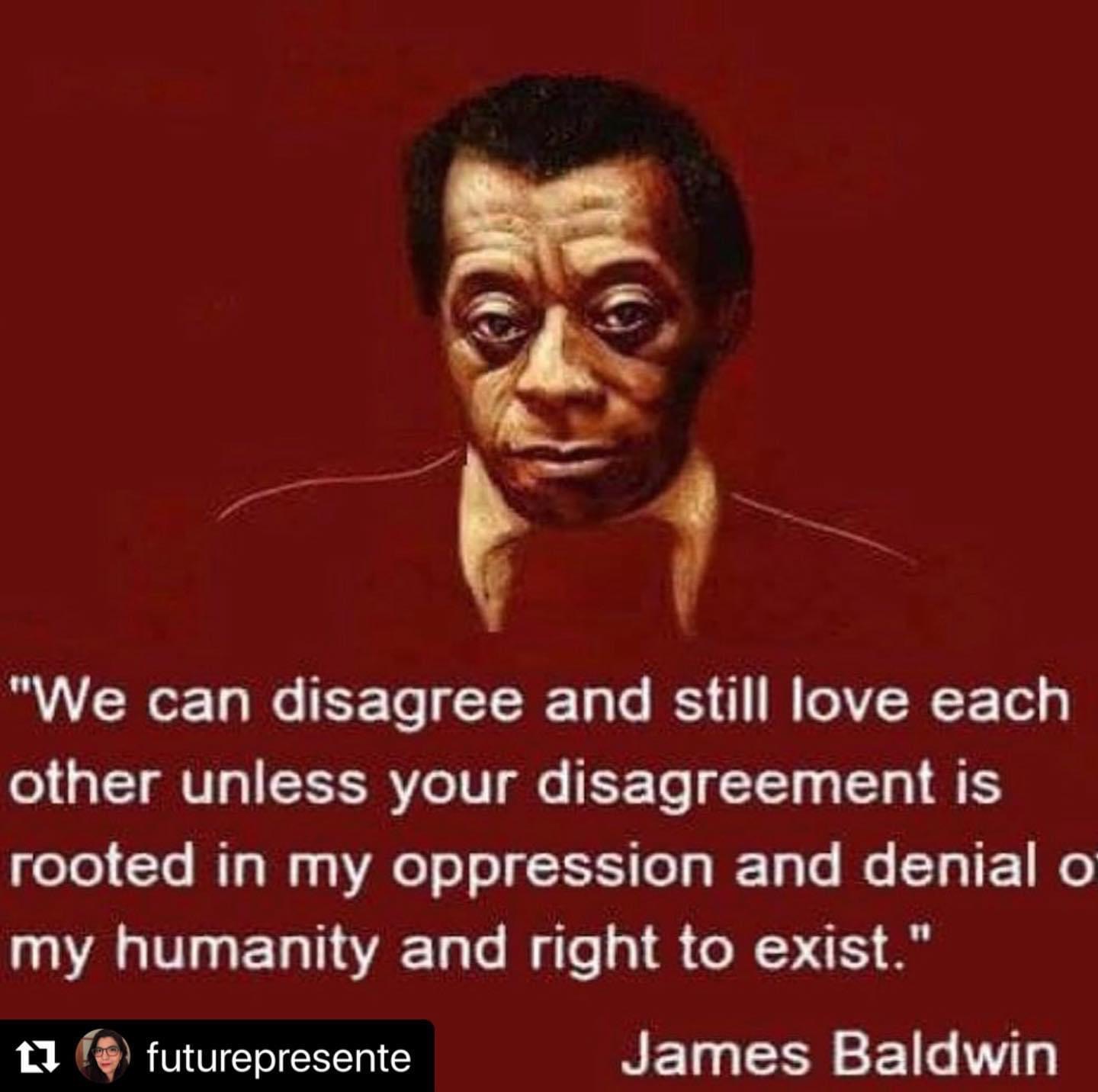 President Beth Paul: " We are a learning community that was founded to journey toward humanity and justice. We walk forward

– 

with active commitment – and in solidarity with our students and colleagues of color. We see, hear, respect, and support our community of color who contribute so much toward our collective good."

"I refuse to accept the view that mankind is so tragically bound to the starless midnight of racism and war that the bright daybreak of peace and brotherhood can never become a reality.... I believe that unarmed truth and unconditional love will have the final word." - Martin Luther King, Jr.
Stephanie Smyth, staff: "Listening to someone is the most compassionate thing a person can do."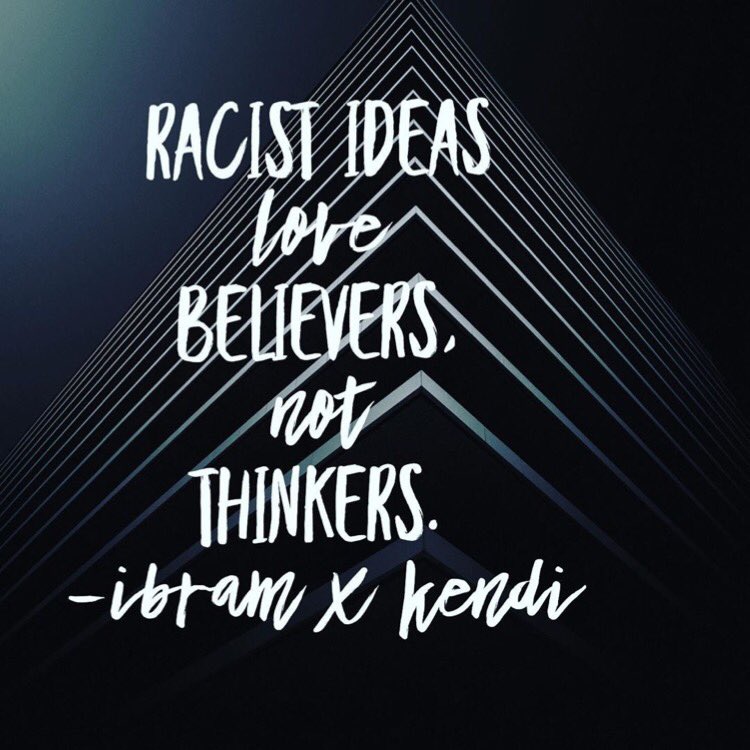 Dawn Vogler-Elias, faculty: "At Naz, it is our responsibility to be the thinkers so that we can create change and continue to move toward an accessible and equitable learning community for all!"
Deb Winslow-Schaber, staff: "I am so proud to be part of the Nazareth community to say, I stand in solidarity to support and work toward racial justice and an equitable community. The time is ripe to do right."
"We must use time creatively, in the knowledge that the time is always ripe to do right." - Martin Luther King Jr.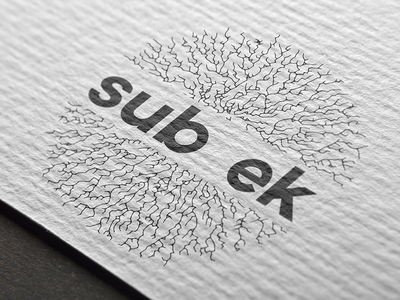 Heather Acomb, faculty: "Sub Ek... All One... We are all in this together."
Andrea Talentino, staff: "Napoleon said that 'courage is not having the strength to go on, it is going on when you don't have strength.' You are making a difference every day, through advocacy, purpose, intelligence, and grace. Our society is starting to see what it always chose not to see. Thank you for that, and for holding me and others to account."
The Emergent Strategies Changemaker Group of Nazareth faculty and staff

: "As a predominantly white college (PWI), Nazareth has yet to fully address bias and institutional racism and the resulting harm which continues to affect all of our students, staff and faculty on a daily basis. We strive to do so. We understand that injustice on our campus is both reflective and reproductive of injustice in our society, and we are committed to its undoing at our College and in our communities. We are listening, we work to understand, and we commit to act.

Dr. King is also attributed with the quote "Our lives begin to end the day we become silent about things that matter." We encourage our community to stay vocal. Please add your voice."



"Injustice anywhere is a threat to justice everywhere." - MLK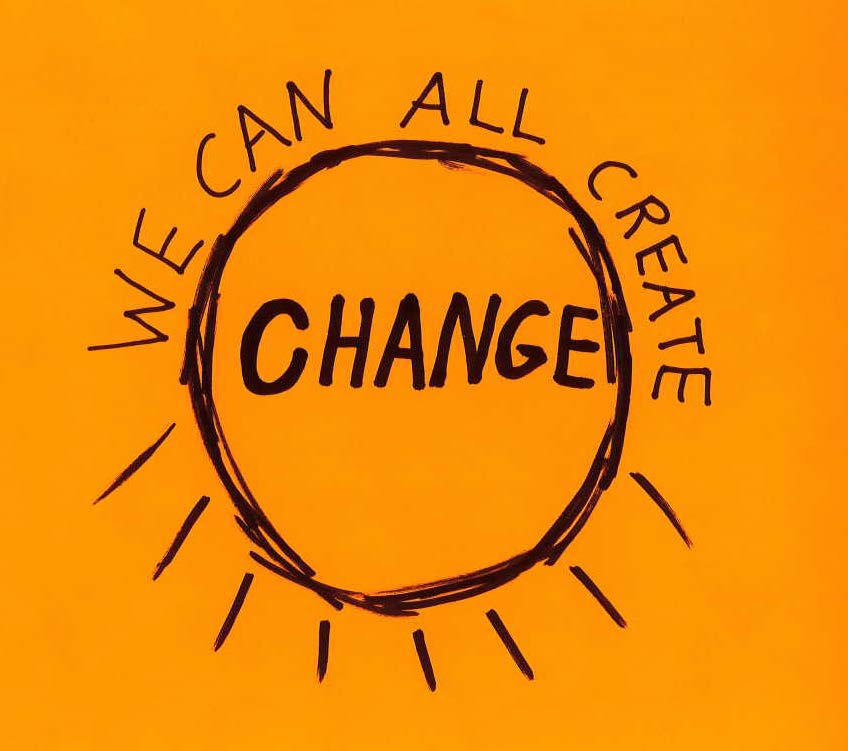 Kristina Martin, staff: "We can all create change." 
Jamie Fazio, staff:  "Thank you for being living witnesses to truth and freedom. Be sure to care for yourself as you care for others. The spirit of Nazareth founders walk with you."
"In the end, it's the reality of personal relationships that save everything." - Thomas Merton
Nadia Mullin, staff: "Injustice can't be unseen and so the work for liberation can never cease. You are loved, you are seen, and the work goes on."

"Indeed our survival and liberation depend upon our recognition of the truth when it is spoken and lived by the people. If we cannot recognize the truth, then it cannot liberate us from untruth.[...]Truth is divine action entering our lives and creating the human action of liberation." - James H. Cone
Aldi Priyanto, staff: "It is our responsibility to uplift, empower, and support one another with compassion. We will continue to hear you, making sure you are heard, and to push until all of our voices are represented and heard. We all deserve to belong. We all deserve to be heard. We all deserve to live authentically in peace. We all deserve love."
Tara Winner-Swete, staff: "We see YOU, we are listening to YOU, we support YOU!"

Sisters of St. Joseph stand with our sisters and brothers as Elders and Allies, because all lives don't truly matter, until Black lives matter!
Amanda Witherell, student: "You are worthy and you are valued. Black lives matter."
Julie Kunisch, faculty: "Accountability is a step in the right direction for social justice but we still have so much more work to do."
Chris Baudo, staff: "We will always be allies in creating an expectation of social justice and equity for all those who are oppressed within our community, our country and world."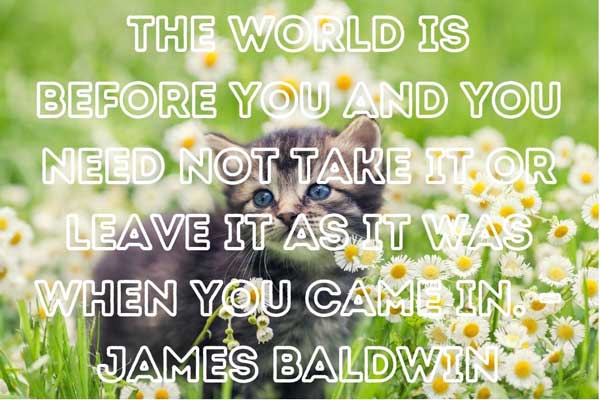 Cuthbert Rowland-Storm, staff
"The world is before you and you need not take it or leave it as it was when you came in." - James Baldwin
Trish Annese, faculty

: "Together we are strong and broad-minded and wise."

"The entire earth is my homeland and the human family is my clan. For I have found human beings to be weak, and it is small-minded for them to divide themselves up; the earth is cramped, so that only ignorance leads people to partition it into realms and principalities." - Kahlil Gibran


Jen Canning, staff: "We will continue the work together in our journey towards racial justice. We see you, we support you, and we are here for you."

"The truth is, no one of us can be free until everybody is free." - Maya Angelou

Kim DiCamillo, staff: "We can overcome. Together."
"Change often starts with the smallest of whispers. Like-minded people building it up to a roar... Hate is loud, but I think you'll learn it's because it's only a few people shouting, desperate to be heard. You might not ever be able to change their minds, but so long as you remember you're not alone, you will overcome." T.J. Klune.