John Reef
Contact Information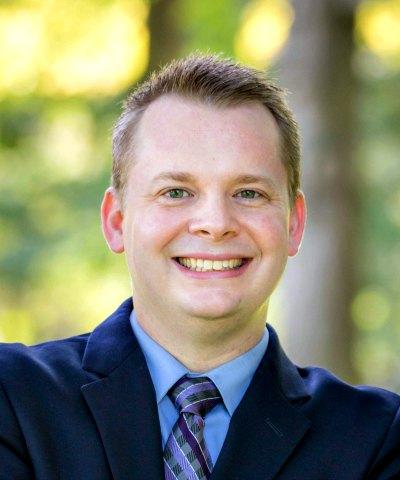 John S. Reef

Assistant Professor of Music in Music
Biography
John  holds degrees in piano performance (BM and MM, University of Maryland, College Park), musicology (MA, University of North Carolina, Chapel Hill), and music theory (PhD, Indiana University); in addition, he completed a doctoral minor in ethnomusicology.
John pursues a number of scholarly interests. He studies phrase rhythm in eighteenth-century music, with his dissertation investigating phrase rhythm in Bach's keyboard fugues. Drawing on his experience in musicology and ethnomusicology, he also explores relationships between different musical traditions—for example, as they are manifest in compositions that refer to more than one musical or cultural source. And he is interested in theories of musical narrative. John has presented his research at several regional and national conferences, and he often incorporates keyboard demonstrations into his presentations. 
Before arriving at Nazareth, John taught a variety of theory and aural skills courses at The University of North Carolina, Indiana University, and Oberlin. At Indiana he organized and taught two year-long honors courses for sophomores that combined analysis with a historical survey of western art music. And at Oberlin he explored a literature-centered approach to aural skills pedagogy. In addition, he contributed instructional content to Music Fundamentals Online, a computer-based introductory course in aural and written theory, at Indiana. As much as possible, he likes to build connections among his research, his teaching, and musical experience: he has found phrase-rhythmic study to be an effective link between theory in the classroom and theory in the practice room; and he believes that thinking about music as storytelling can inspire our imaginations as performers and listeners.
Throughout his career John has been very active in editing scholarly publications. He has served as reviews editor and as editor of Indiana Theory Review, and as an editorial assistant for Music Theory Online and Music Theory Spectrum. Currently he is an editorial associate for Reassessing Stravinsky's "Le Sacre du Printemps," a collection of essays in preparation for Indiana University Press.
Outside of the world of music, he enjoys playing chess, making homemade pizza, and bicycling.