Rosanna Moore
Contact Information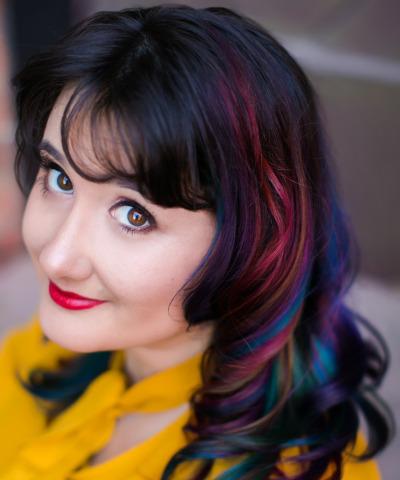 Rosanna KA Moore

Lecturer Applied Music in School of Music
Originally hailing from the UK, Rosanna Moore is currently pursuing the Doctor of Musical Arts program with a minor in theatre and an Arts Leadership Certificate at the Eastman School of Music. She is studying in the studio of renowned harpist Kathleen Bride, and is kindly supported by the Eileen Malone Scholarship. Rosanna graduated with honours from the Royal Northern College of Music in 2011, where she studied with the renowned Welsh harpist Eira Lynn Jones. Prior to this she attended the prestigious Chetham's School of Music.
During her studies, she was the first harpist ever to become a finalist in the RNCM's Gold Medal Weekend (the highest accolade offered for solo performance), the first harpist to be awarded the Stan Barker Memorial Prize for jazz improvisation, and was placed third Europe's first Jazz and Pop Harp competition. Most recently she was awarded the Robert Wayne Barlow Award for excellence in harp performance and Eastman's prestigious Performer's Certificate.
As an avid chamber musician, Rosanna is a founding member of Trio Alexander (flute, viola, harp) and Sticks&Strings percussion and harp duo. Described as "daring and unconventional", Trio Alexander has recently returned from their first UK tour having been supported by an Eastman Development Grant and can regularly be seen in concert throughout the East Coast. As a rather novel duo, Sticks&Strings aims to build a repertoire for harp and percussion duos and often collaborate with other art forms. They are currently working on a new show titled God Complex which will premiere in 2018. They were recently awarded the UK Harp Association Bursary to help fund the project.
In addition to her house ensembles, Rosanna enjoys the challenge of working with eclectic ensembles such as Divinity (an Indian classical music group), jazz groups and even the US Army Band. Notably, she has performed for royalty in an ensemble of 60 harps for Prince Charles' 60th birthday and recently shared the stage with five-time Grammy winning soprano, Kathleen Battle as part of her Underground Railroad tour. As an orchestral musician, she was recently appointed as Principal Harp with the Orchestra of the Southern Finger Lakes and Second Harp with the Rochester Philharmonic Orchestra.
Rosanna enjoys working with composers and has both commissioned and premiered works at festivals such as: Huddersfield Contemporary Music Festival, Tête à Tête Opera Festival and Eastman's Women in Music Festival. In 2014 she premiered two harp concerti by composers Nicholas R. Conn and Dan Kohane. She has worked with numerous contemporary music groups such as Sounds of the Engine House (Manchester, UK), Ensemble Signal (NY), Ithaca College Contemporary Players (NY), Society for New Music (NY) and OSSIA New Music (NY). Additionally, she served on the board of OSSIA New Music as President in 2015/2016.
Finally, as a passionate educator, Rosanna wishes to bring the harp to as many people as possible. She currently holds the position Harp Instructor at the Eastman Community Music School where she teaches students of all ages and runs the harp ensemble and Harp Professor at Nazareth College.