Programs & Events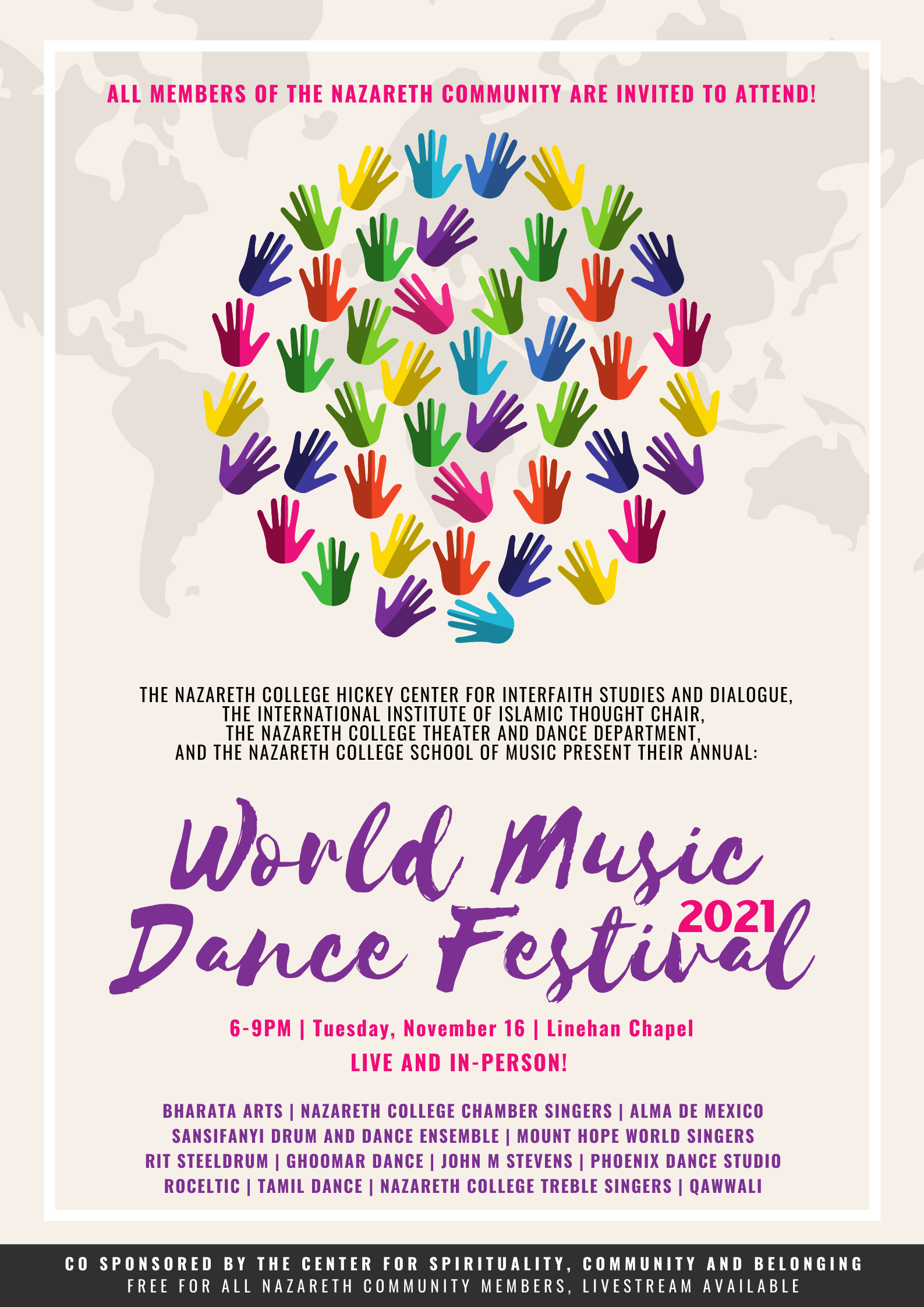 This semester we have moved our focus to gathering members of the Nazareth  and greater interfaith community together safely online through a series of seminars.
Our focus is on how Interfaith Dialogue can inform and challenge the consciousness of members of the Nazareth community and the greater Rochester, New York area to stand up for Racial Justice in peaceful ways.
All are welcome to view these seminars for free.
These events feature presentations of academic papers and are geared towards professors and college students.
These events are open to high school students, teachers, and community members.
Upcoming interfaith events at Nazareth College aimed at the public, such as evening seminars for college students and community members.