Why Choose Nazareth for Communication and Media?
Writing clearly, speaking effectively, and making a cogent argument are useful in virtually every field and in all aspects of life. Mastery of communication gives students a competitive edge in gaining employment in careers such as business, law, and media—anywhere writing and critical thinking skills are required. The ability to communicate effectively is a lifelong skill that gives students the power to inform, persuade, inspire, and foster change.
Nazareth University prepares students to become effective communicators in spoken, written, and visual forms. Because communication practices change rapidly in our digital environment, professors review and revise the curriculum every three years. The comprehensiveness of the major results in a versatile skill set and diverse career opportunities.
Program Highlights
Communication majors have the flexibility to pick their area of interest from digital media, writing and editing, visual design, or marketing. You also can choose a double major such as design or marketing, or a minor such as digital media and design or analytics.
A lively mixture of lecture, discussion, small group work, case studies, and hands-on work build both a strong liberal arts background and practical experience. Example: Humans of Naz
All students receive direct pre-professional training in the form of internships and seminar projects conducted in consultation with local businesses.
The major's comprehensive writing training has yielded numerous student conference presentations and awards.
Students have a high success rate for employment and graduate school placement.
Publishing semester: You could choose to spend a semester at Belmont University in Nashville (which boasts a robust book publishing industry second only to New York City), taking courses and gaining hands-on experience through an internship with a book or magazine publisher. Students produce a national literary magazine. Course offerings include fiction editing, nonfiction and technical editing, copyediting, publishing process, business of publishing, media relations and branding, publishing workshop, copyright and publishing law, and social media in public relations. This is part of Nazareth's New American Colleges and Universities (NAC&U) partnership.
Program Details
Options, Requirements, and Course Descriptions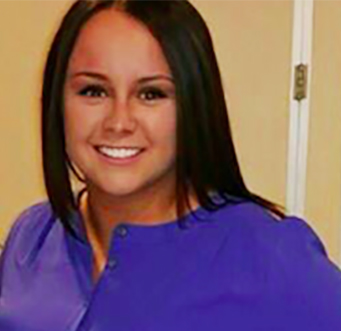 Alumni Spotlight: Molly Stark '17
"The communication and media program at Nazareth is strong not only because of its rigorous curriculum, but because of the supportive faculty within the program. I wouldn't be the person I am today without the guidance of Professors Leah Stacy, Carolyn Lagoe, and Dr. Ginny Skinner-Linnenberg — and I wouldn't be as interested in social media if it weren't for the classes taught by Professor Stacy. The communications & media program gave me all the tools I needed for the job I have now, and I find myself constantly thinking back to the things that I learned in class. This program helped me build awareness of how to communicate information to diverse audiences effectively, with specific goals in mind."
— Molly Stark '17, assistant account executive at PAN Communications, an integrated marketing & public relations agency in downtown Boston
Example Careers
Account executive
Digital marketing specialist
Editor
Marketing coordinator
Project manager
Public relations specialist
Publishing associate
Social media analyst
Technical writer
Archer Communications
Associated Reporters Abroad, Berlin, Germany
Causewave Community Partners
Dixon Schwabl
Make-A-Wish Foundation of Western New York
National Public Radio
Paychex, Inc.
Rochester City Newspaper
Graduate Schools
Our students have pursued graduate degrees in communication, library science, law, public relations, and public policy at these institutions:

Columbia University
Emerson College
Indiana University
Syracuse University
University at Buffalo
Employers
Alzheimer's Association
Butler/Till
Gatehouse Media
March of Dimes
Partners and Napier
SNY-TV, Home of The New York Mets
Tipping Point Media
University of Rochester Medical Center
Partnership with American University
Students who graduate from Nazareth with a 3.5 GPA or better and are accepted into the graduate School of Communication of American University in Washington, D.C. can receive a 30% reduction in graduate tuition (saving $13,338) and pay no application fee. Learn more »