Why Choose Nazareth for Women and Gender Studies?
Drawing from intersectional and transnational feminist theoretical frameworks, the women and gender studies degree program at Nazareth College analyzes gender as an organizing factor in social, political, and familial institutions and policy. Continuing in the field's activist tradition, our program addresses gender-specific social injustices and strives to initiate social change from local and global perspectives.
Our program teaches students to:
Understand key concepts and issues associated with the study of women, gender, and sexualities from an interdisciplinary perspective.
Use feminist theoretical frameworks to understand complex intersecting structures of power.
Analyze historical and current gendered experiences, representations, and systems critically and comparatively across cultures and contexts.
Demonstrate knowledge of the significance of gender in social and political contexts and in social and political movements.
Engage in praxis, applying theoretical frameworks to involvement in working toward social justice.
Program Options, Requirements, and Course Descriptions
Contact Information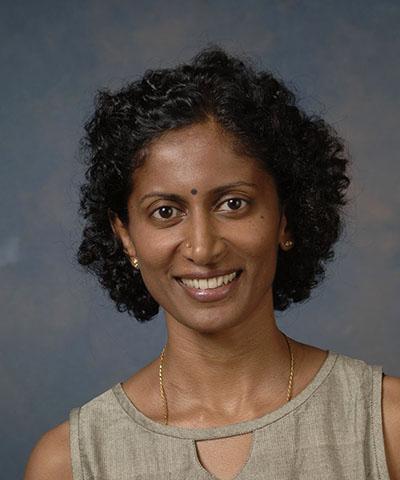 Yamuna Sangarasivam

Director of the Women and Gender Studies Program
Additional Positions:

Professor of Anthropology in Sociology & Anthropology

Bio

Education: Ph.D. Anthropology, Syracuse University, 2000; M.A. Dance Ethnology, University of California, Los Angeles, 1992; B.A. Musicology and Piano, University of Minnesota, Minneapolis, 1990

Teaching and Research Areas: cultural anthropology; physical anthropology and archaeology; nationalism, terrorism and resistance; women, peace, and political mobilization; social conflict; anthropology of dance; anthropology of religion in South Asia; constructions of race, class, gender, and sexuality; South Asian diaspora; Tamil nationalist movements in North-East Sri Lanka; non-violent direct action, peace witnessing and Christian peacemaker teams.