Oral History Project
About the project
Since the fall of 2022, Nazareth's Frank DiMino Casa Italiana and the Center for Public History (CPH) are collaborating on an Oral History project led by the CPH director, Professor Timothy Kneeland, and the Casa Italiana director, Dr. Joëlle Carota. This project started in 2015 as a pilot project and Naz students and interns are currently bringing it back to life. 
The Frank DiMino Casa Italiana aims to preserve the oral history and traditions of the Italian-American Community in Rochester. Our goal is to document and preserve traditions handed down through the ages as well as digitize historical files for ease of access for both the community and the university. Currently, there are three interns working at the Casa on this project, Jordyn Bagley, Ashley Jenkins, and Adriano Siesto. If you would like to participate in the Oral History project, don't hesitate to sign up at the link provided below. If you have any questions, give us a call at 585-389-2468 or email Casa@naz.edu.
Updates on this project will be posted on this page as more information becomes available. Don't miss out on any important details, and be the first to know, by participating in our survey.
How to get involved
If you are interested in participating in this project, sign up through our quick survey!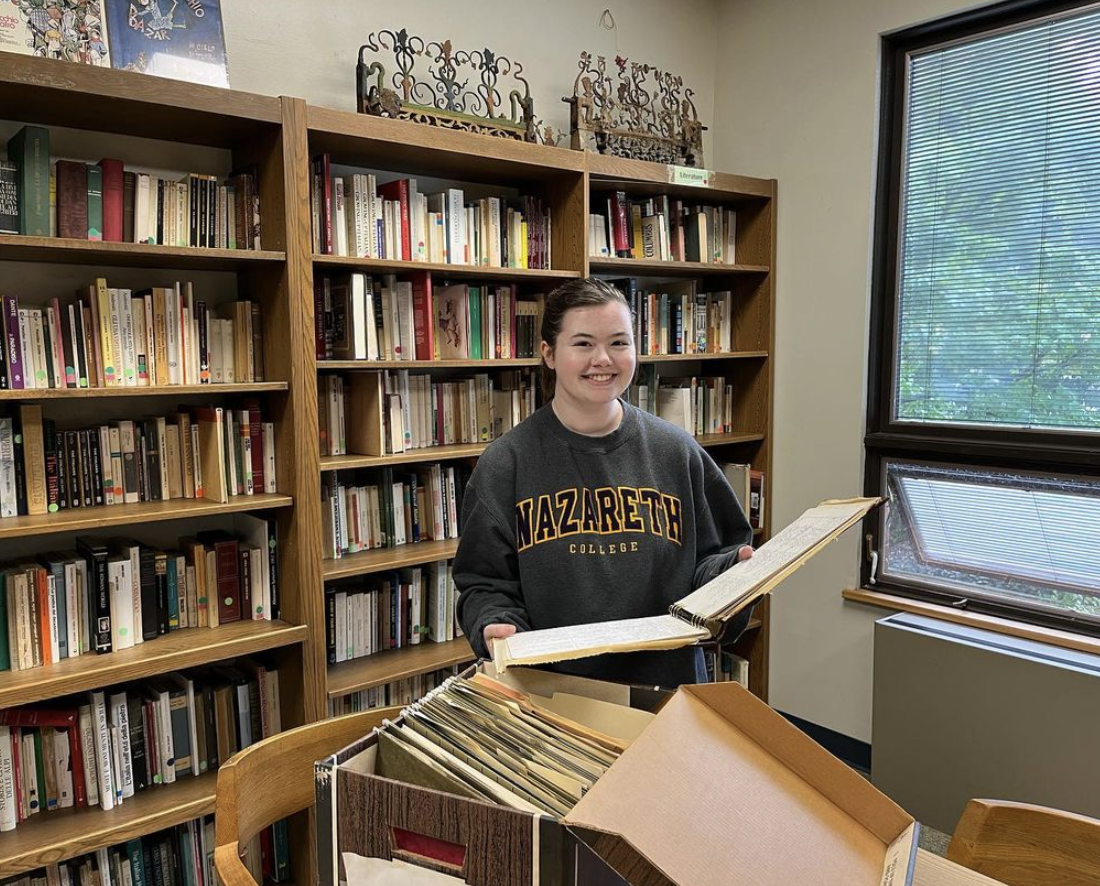 Here is our Italian & history major Rheanna Barney, who is creating an archive of @nazareth_casaitaliana historical records as part of the Oral History Project that we are conducting in collaboration with the Center for Public History at Naz. Interested in participating? Please email Dr. Carota (jcarota3@naz.edu) or Dr. Kneeland (tkneela8@naz.edu).