Why Choose Nazareth for Religious Studies?
Understanding the power of religion in human history and culture. Comparing religions to appreciate both their similarities and differences. Arriving at an intelligent, compassionate spirituality of your own—these are just a few of the themes we explore in the religious studies degree program.
In this major, you will join a community of scholars passionate about the connections between the academic study of religion and what it means to engage the challenges and opportunities of living in the 21st century. Our approach is interdisciplinary by nature and in practice, setting the stage for you to draw on the perspectives of history, literature, and philosophy, health care and business management, theology, natural and social sciences, and the fine arts, to name a few. 
You will pursue questions of meaning and purpose asked by humanity across every culture and each time period as you discover the common themes of religions and make sense of their enlivening differences.  And as part of this intellectually challenging journey, you may find yourself participating with students from multiple religious traditions in national leadership programs. 
As our students and alumni can attest, there is no limit to the ways in which the academic study of religion can significantly contribute to your professional life—from education and physical therapy to business and law to public administration and pastoral ministry, among many others. 
Program Highlights
Graduates pursue a wide a variety of careers including law, education, social work, business, ministry, and counseling.
Our department partners with The Hickey Center for Interfaith Study and Dialogue, The Center for International Education, the Asian Studies minor, and The Shannon Chair for Catholic Studies.
Close-knit community of scholars; small classes; opportunities for short-term study abroad programs with department faculty members.
Multicultural and interfaith context for the study of religion through Nazareth's First Year Program, service-learning partnerships, community service, and civic engagement.
Professional development in a liberal arts context through individually designed internships to prepare for  graduate studies and/or professional careers.
Religious studies majors may choose to double major or minor in related areas of study and professional expertise.
Study abroad options: Choose to study abroad in one of the many options offered by the Center for International Education.
Program Options, Requirements, and Course Descriptions
Related majors and stories
Learn about degrees. See student, faculty, and alumni experiences:
Contact Information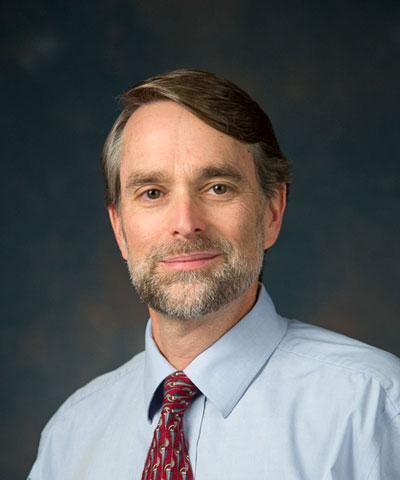 Thomas Donlin-Smith

Professor and Chair in Religious Studies
Bio

Education: B.A., The Ohio State University; M.Div., Wesley Theological Seminary; Ph.D., University of Virginia

Teaching and Research Interests: In addition to teaching our introductory course in world religions (Exploring Religion), I enjoy learning and teaching about religious ethics, and the relationships among religion, science, and politics. My courses include Biomedical Ethics, Ethics of the Professions, Religion and Science, Living Well: Ethics in the World's Religions, Christian Ethics: Stories of Virtue and Violence, and our Junior-Senior Seminar. I am fortunate to teach courses that fit my passions so well.