Nazareth in the World
---
Photo Contest
Center for International Education sponsors annual student photo competition
---
Nearly 200 Nazareth students traveled internationally during 2014, studying in or visiting 23 countries around the world, including Costa Rica, India, Morocco, Portugal, and Russia, among other places.
In the 2014 International Photo Contest, sponsored by the CIE, Nazareth students entered images in three categories—Human Interest, Foreign Landscape, and Cultural Experience. Each first place winner received a prize, and winning photos appeared on Nazareth's homepage at naz.edu.
Students were invited to show us the exotic places they've been, the extraordinary people they've seen, and the culturally significant moments they've experienced. Take a look at the photos they submitted and experience the world through their eyes.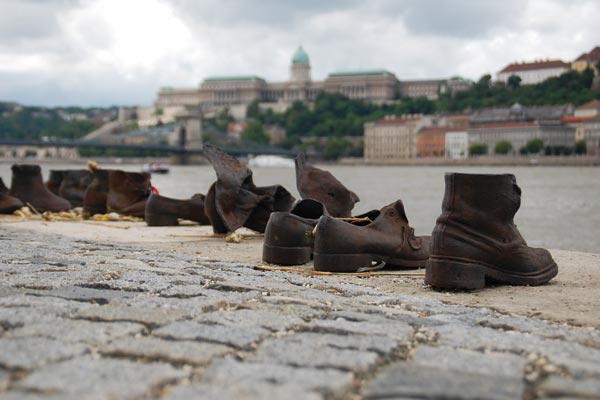 Cultural Experience—First Place
Amanda Donovan '15G,
In Memoriam, May 2014.
"On the banks of the Danube in Budapest is displayed a memorial for some of the victims of the Holocaust in Hungary. The memorial is for those who were killed along the banks of the Danube and provides a surreal contrast between its heart-wrenching history and the beautiful scenery surrounding it."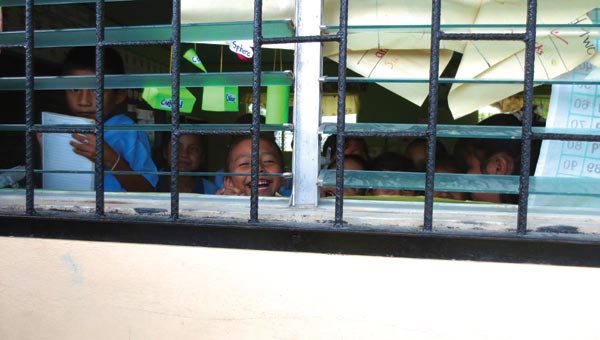 Human Interest—First Place
Claire Willsea '14,
Curious School Children, March 2014.
"The Nazareth nursing program had the opportunity to bring school supplies to an elementary school in Belize. We delivered two suitcases filled with notebooks, crayons, pencils, and more to the teachers and principals of the school. During this time we walked by a few classrooms while the children were in school. We were an obvious distraction at the school and some of the curious children came to the fenced windows to greet us with smiling faces."