Nazareth Masterclass is a special online lecture experience giving you the chance to learn from Nazareth professors who are experts in their field. These lectures are meant to spark conversation, share the expertise of our professors, and support lifelong learning.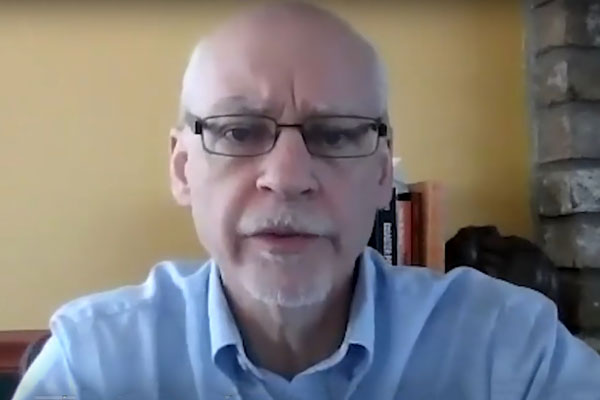 Tim Kneeland: COVID-19 Natural Disaster in Real Time
Historian Timothy Kneeland, Ph.D. is an expert and author on pandemics and natural disasters. He discusses how deadly outbreaks throughout history can offer important lessons for today's leaders on how to handle the current COVID-19 pandemic. It turns out social distancing has a history.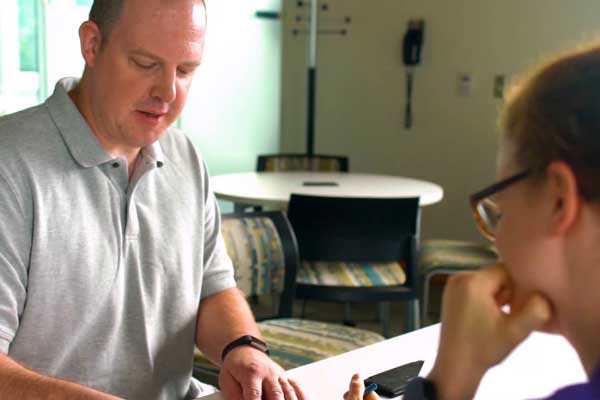 Matt Koetz: All About Math
Math is a tool kit for solving problems in our everyday lives. Nazareth Mathematics Professor Matt Koetz reveals some math tricks like "the Rule of 72" and showcases some college majors that pair well with math. He also promises that math can truly be fun if you realize that it's not just about memorization.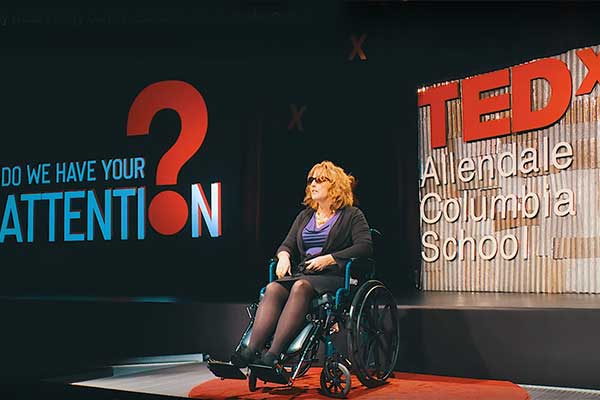 Kerry Dunn: Accessibility and Disability
Imagine a time where strangers and people who know you are loudly asking, "Are you ok? How are you? You are so brave. I'll help you." Imagine them grabbing your door to your office or car and pushing you through, or pushing you into a bathroom stall. How would you feel? Kerry Dunn — professor of inclusive education, coordinator of clinical assistants and the deputy Title IX coordinator at Nazareth College — shares her first-person perspective on how it feels and how we can work to make it better.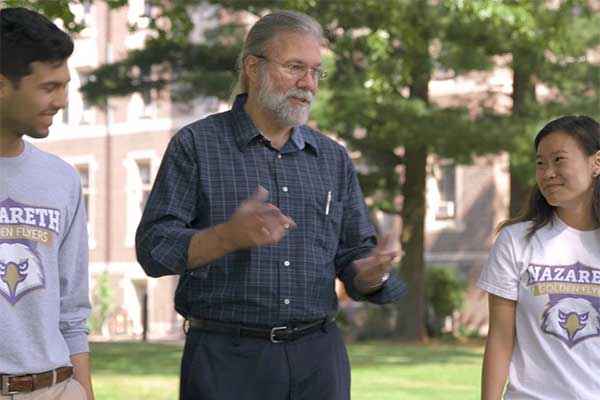 Tim Bockes: An Introduction to Behavioral Psychology
What can you do with a psychology degree? So much! Dr. Timothy Bockes, chair of the Nazareth Psychology Department, says, "Psychology is relevant to everything and has something to teach about everything." He talks about the many careers and interests that pair well with psychology.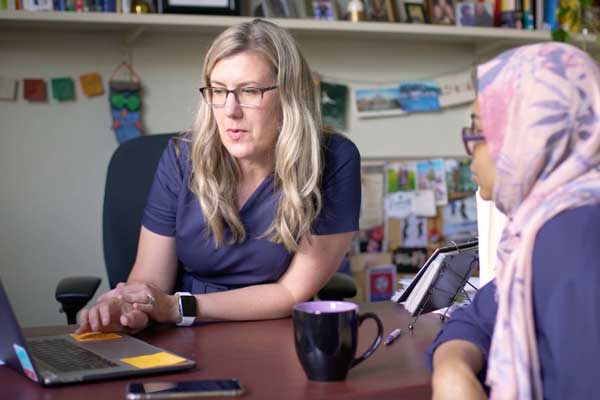 Emily Carpenter: Mythbusting Career Preparation
"Figuring out your life's work is really hard, and Nazareth wants you to feel that you have a team behind you." Center for Life's Work Executive Director Emily Carpenter demystifies career prep for high school students and explains how a college with a well-developed career coaching strategy can help get you ready for your future jobs. Emily busts two myths of career decision making, while explaining how Nazareth enables you to explore what you love to do with a support team ready to help you figure it all out. Plus, hear all about the game-changing SPARK Grant for first-year and second-year college students.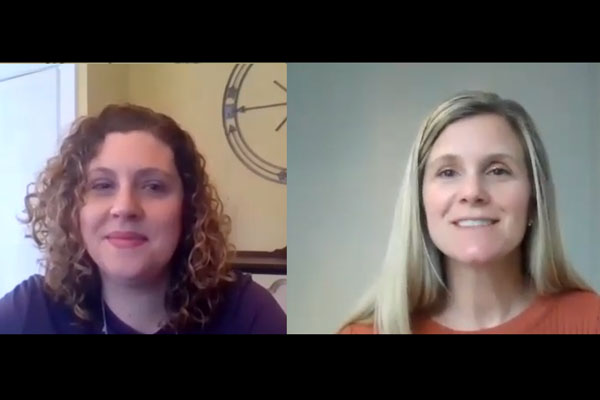 Dawn Vogler-Elias and Shanna Jamanis: Sheltering at home with children on the autism spectrum
Dr. Dawn Vogler-Elias, professor of speech-language pathology, and Dr. Shanna Jamanis, professor in teacher education, are co-directors of Nazareth's Interdisciplinary Specialty program in Autism (I-SPAN). For families with children on the autism spectrum, this time when schools are closed due to the COVID-19 disruption can present unique challenges.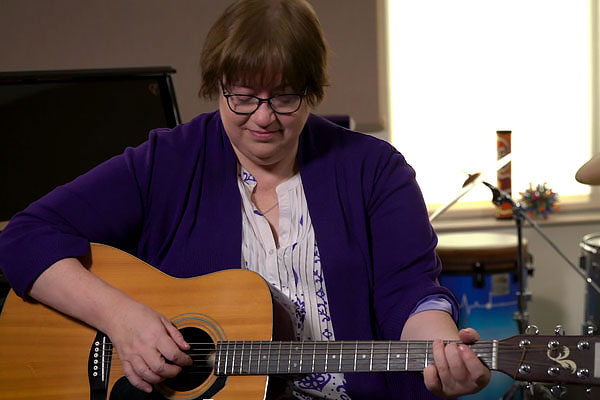 Betsey King: The Role of Music as we Age
Betsey King, Ph.D., associate professor of music therapy and director of the graduate music therapy program, explains the role of music in the aging mind — and how it can be transformative in medical recovery and rehabilitation. Learn how music interacts with the human brain, and how music can be one of the best therapy tools.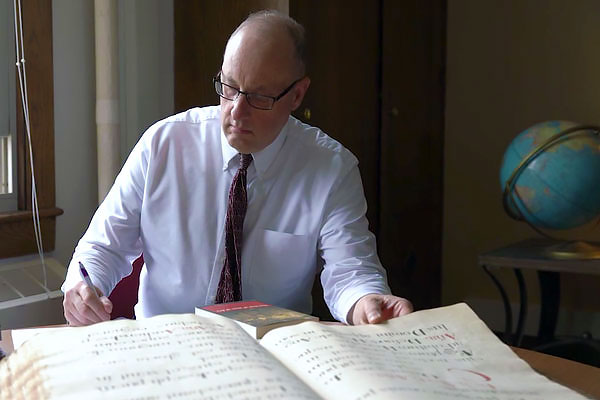 Timothy Thibodeau: The Remarkable Lives of King Henry V and Joan of Arc
Leading papal expert Timothy Thibodeau, Ph.D., discusses the subjects of a research project close to his heart — examining the parallels between Joan of Arc and King Henry V. Learn why Joan of Arc is the subject of fascination and a symbol of leadership and feminism. Hear about her similarities to Henry V, and how they continue to inspire leadership, feminism, and continued research today.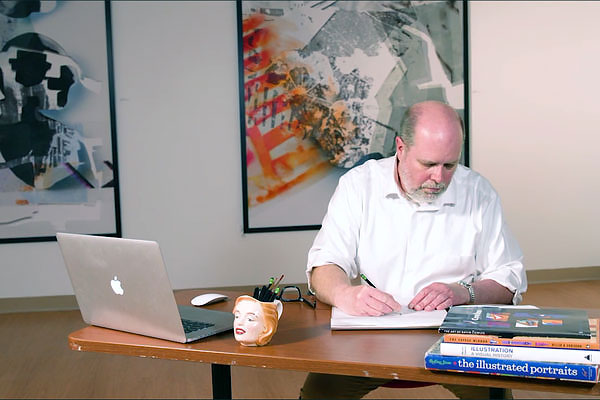 David Cowles: Illustrations
With work featured in major publications like Time, Rolling Stone, and The Boston Globe, David Cowles brings his expertise and passion for illustration to your fingertips. Learn what a caricature is and how to create one, while learning from one of the best in the business.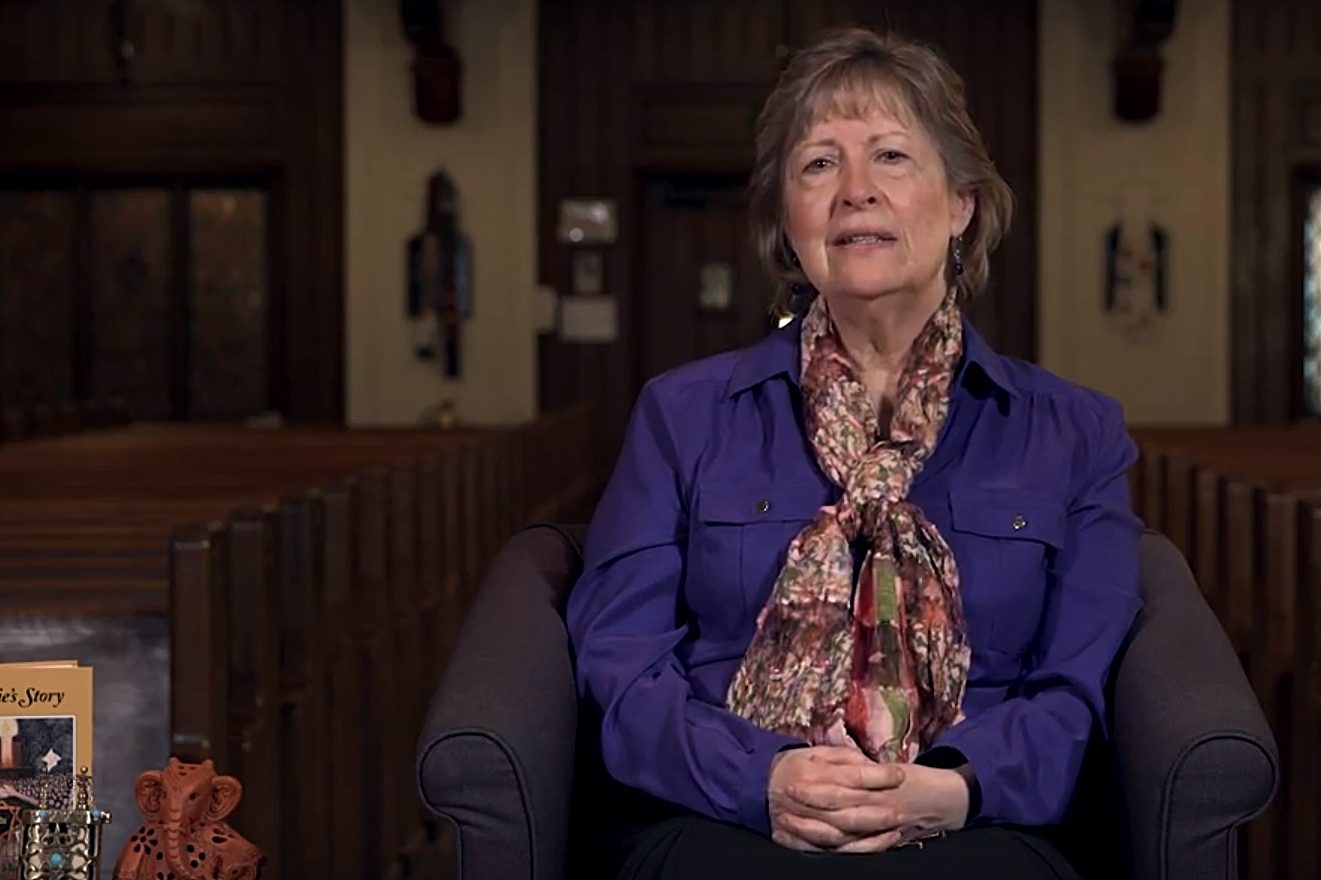 Susan Nowak: The History of Nazareth College
Join Susan Nowak '77, Ph.D., Nazareth religious studies professor and a Sister of St. Joseph, as she recounts the story of the women who founded the College, the need for it, and how it evolved.
Masterclass Feedback
Have questions or comments? Want to nominate a masterclass professor? Share your ideas and suggestions below.