Catholic Community
The Nazareth College Catholic Community (NCCC) encourages Catholic students, faculty, and staff to gain a greater awareness of their baptismal call to become stewards of their God-given gifts and talents. The NCCC's mission is to provide vibrant liturgical celebrations, assist individuals in their faith journey, educate for peace and justice, and help form leaders for church and society.
As people nourished by the Eucharist, the NCCC provides a place for students to discover more about their Catholic tradition while embracing the diversity and needs of the wider community. Affirming God's presence in people of all faith traditions, the NCCC nurtures the development of a Catholic spirituality that is based on the call to bring the mercy and justice of the beatitudes into the modern world through means that embrace such diversity.
As part of the Center for Spirituality, the Nazareth College Catholic Community's mission is accomplished through the collaboration of a pastoral team consisting of lay, religious, ordained, and student leadership. NCCC-sponsored activities and services include Sunday Mass at 7:00 PM, Mid-Week Mass on Wednesday at 12:30 PM, RCIA, retreats, spiritual direction, community service opportunities, service retreat trips, interfaith dialogue experiences, and a student Parish Council.
The NCCC is a recognized LGBTQ+ welcoming community by New Ways Ministries.
"Let us ask ourselves today: are we open to 'God's surprises'?"
~ Pope Francis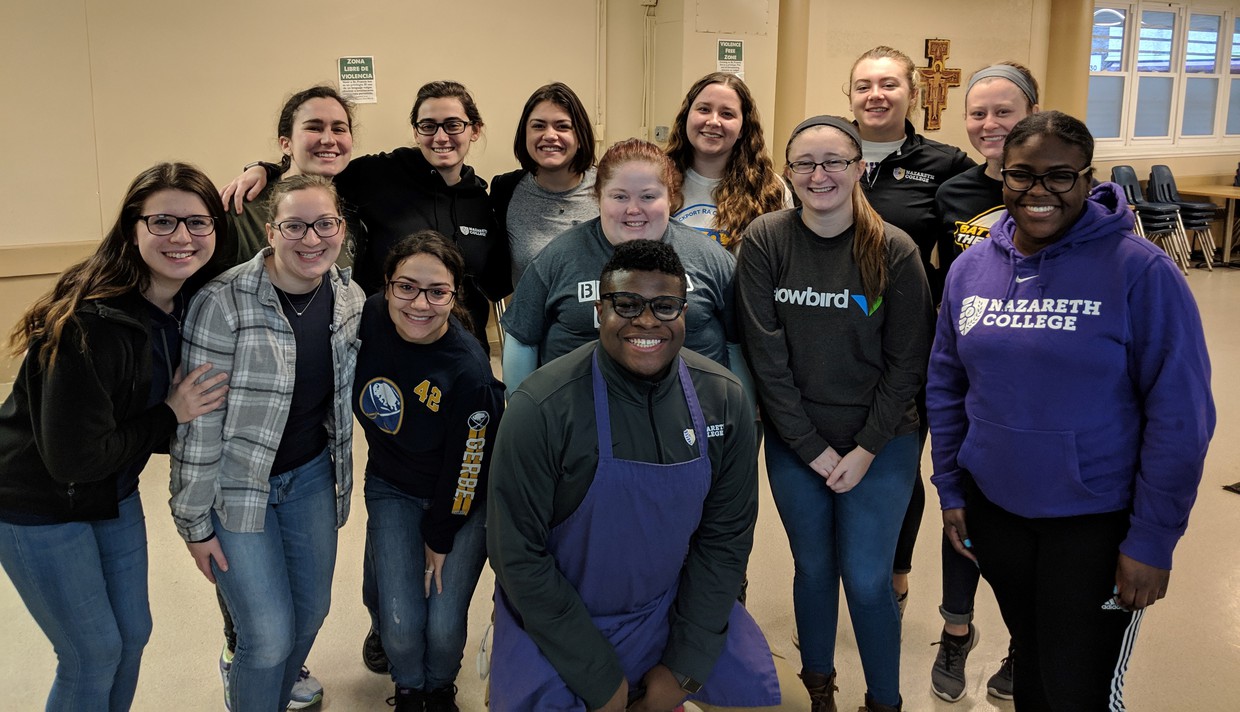 St. Francis Inn Solidarity and Social Justice Retreat