If you love science, enjoy learning Spanish, and you've been dancing since you were 4, what can you pursue in college?
At Nazareth University, Sydney Campbell '26 is advancing her skills in all of those fields by double majoring in biology and adolescence education — preparing to teach — and pursuing three minors: Spanish, chemistry, and dance studies.
"My interests are so varied, but they all have the purpose of helping others: Spanish interpreting, educating youth, biology/medicine — and dance is very therapeutic for a lot of people," says Sydney.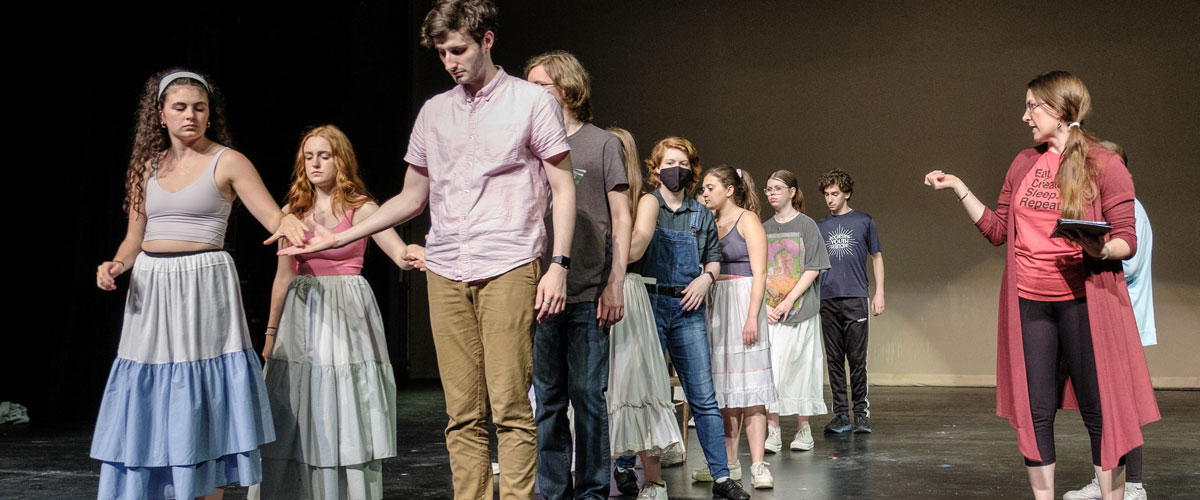 Her role as assistant choreographer drew on her dance and choreography work. Also, "A big part of choreography is teaching the dances," which gave her more teaching experience. Working with young adults tied in well with her adolescence education learning. And both science and language learning require trial and error, which is also part of theater and choreography.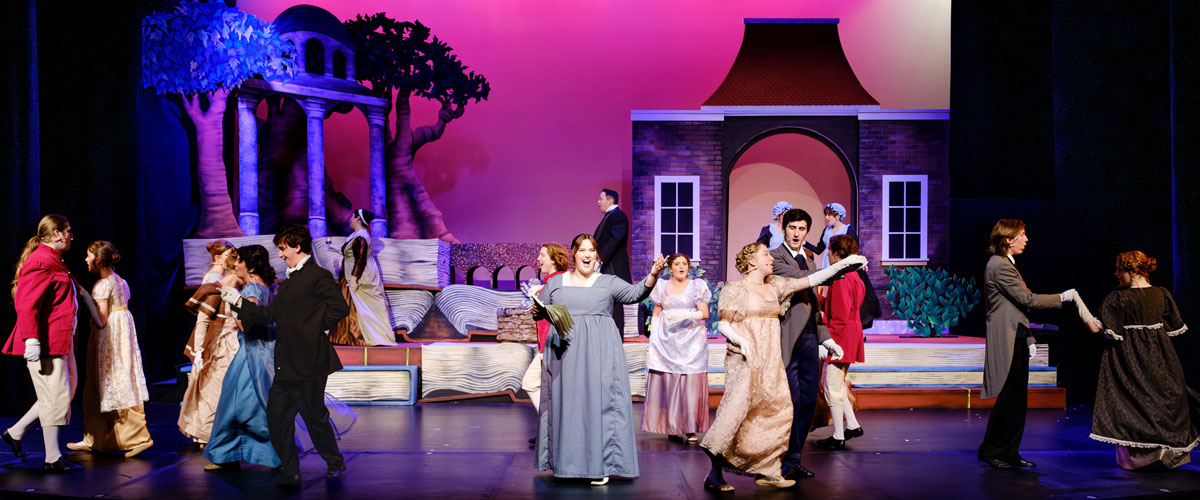 She says her learning in each of those areas came in handy for her summer internship with JCC Summerstage's production of Austen's Pride, A New Musical of Pride and Prejudice, in which the author of Pride and Prejudice explores the world of her novel and learns to see the story and herself in a new light.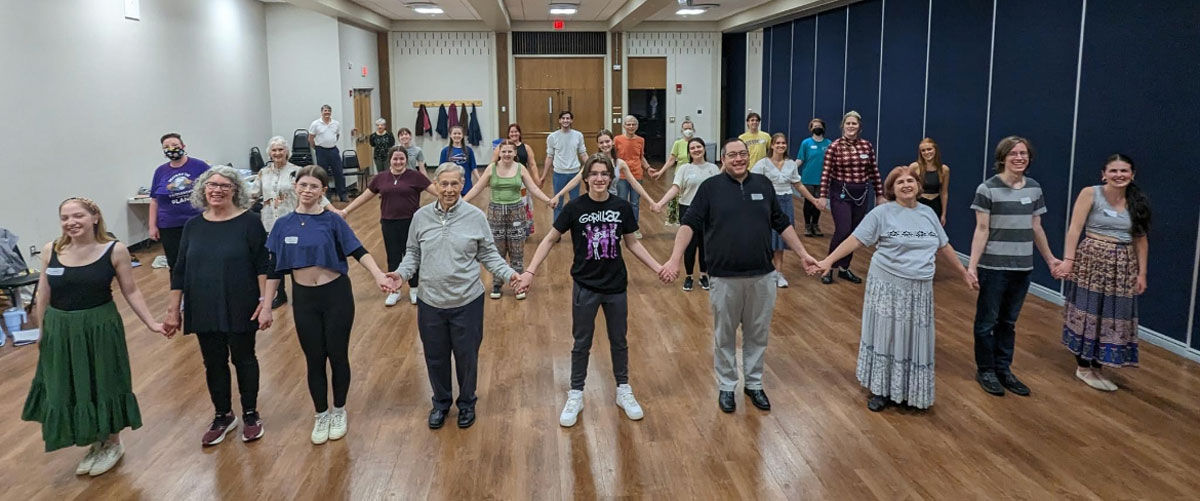 Overcoming multiple challenges ultimately built her confidence:
She had only worked in youth theater, didn't know Jane Austen's work, and had never been involved in the JCC Summerstage. 
She didn't know the people involved — but discovered people there connected to Nazareth, including the show's music director, Julie Covach, who teaches at Naz, and student Reese Stojanovski, who starred as Jane Austen. (Digital playbill.)
The internship was unpaid, but a Naz SPARK Grant enabled her to support herself, making the experience possible.
Sydney was the youngest member of the team. She felt intimidated at first but also appreciated stepping up to this level and working directly with the playwright and music composer team, Lindsay Warren Baker (director, choreographer) and Amanda Jacobs, and the talented cast and crew. 
Warren Baker and Jacobs had to leave rehearsals in the middle for a couple of weeks to work with a professional cast performing a reading and sing-through of the show at Carnegie Hall — and Sydney and her teammates carried on.