Self Care Services
Massages
FREE 30 minute full body massages offered Wednesdays 9 a.m. - 6:30 p.m during the academic year
Only one massage per student per semester
Please call us to schedule your massage
Nutrition Consults
Want to lose weight, gain weight, or develop healthy eating habits? We offer 30 minute nutrition consults with scheduled follow-up at no cost*
Visits offered Tuesday/Thursday 10 a.m and 2 p.m.
Call us to schedule your visit 
*Off site labs will be charged to your health insurance
Relaxation Room
Feeling stressed? Need time away? Need a quiet place to relax? Come reserve time in our calming Relaxation Room.
Hour long reservations
Open Mon/Tues/Thurs/Fri 9 a.m. - 4:30 p.m.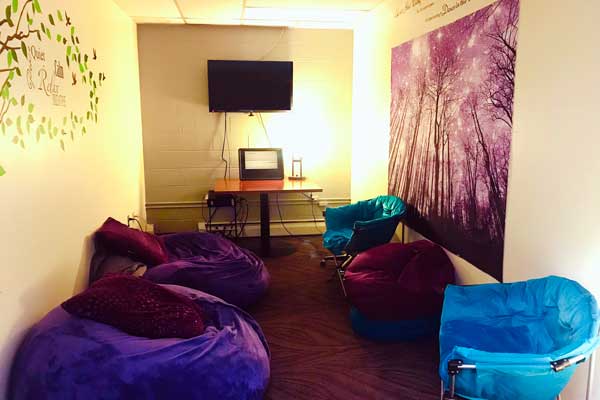 Self-Care Outreach
Our staff provides:
Facilitated workshops on self-care topics (e.g.stress management, sleep hygiene, healthy eating, illness prevention, etc.)
Assistance in planning your own workshop or floor program.
Appropriate educational materials for your programming needs.
Hosted campus health awareness events such as Relaxation Night, Spring Wellness Fair, Alcohol Awareness week, Men's Health Awareness month, National Sleep Awareness week and many more!
Mental Health Outreach requests: contact John Rigney, LCSW, at jrigney7@naz.edu
Physical Health Outreach requests: contact Kristen Wendtland, RN, at kwendtl6@naz.edu