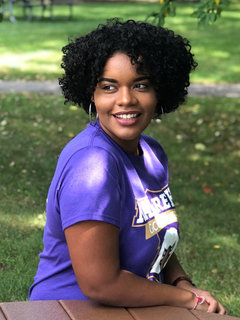 Ritsel Decena Soriano, President
HOLA! My name is Ritsel Decena Soriano. I was born and raised in the Dominican Republic. I had the AMAZING opportunity to join the GoldenFlyer family about three years ago. Since then I have been majoring in Community Youth Development & Psychology as a youth worker, with the final goal of becoming a Child Therapist. Since the moment I got to Naz, I have been interested in the betterment of the school. Because of this I started joining clubs and more during my first couple of years, and got the great opportunity to become your UA President for the year of 2019! I consider myself the type of individual who wants to see the best in everything and everyone. 
As president of the UA, the first thing I want to tell you is that YOU are the voice, and YOU have the choice to make things right. Remember, we don't stay to stay, we stay to improve!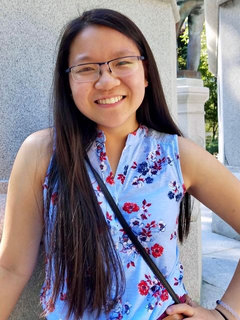 Kate Benini, VP for Campus Programming
My name is Katelin Benini and I am a senior studying Early Education and Spanish. I am from Shrewsbury, Vermont and I enjoy spending time with family and friends. I love traveling, meeting new people, learning different languages and trying new things! I have had the luxury to visit and travel to Spain, Italy, Poland, and Russia. I wanted to be part of the Executive Board because I am open to change, make students feel they are heard, welcomed and help them create memories during their college experience. I want to provide events and activities where students get the opportunity to make new friends, challenge their views and discover more of themselves.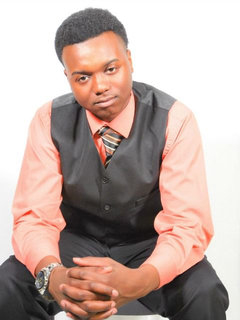 Thomas Cuyler, VP for Diversity Initiatives
My name is Thomas V. Cuyler Jr. I am a graduate of the Rochester City School District, born and raised on the East Side of Rochester, NY. My goal as VP of Diversity Initiatives is to ensure equity throughout the Nazareth College campus during my time on the Executive Board.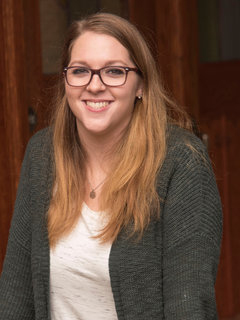 Sarah Dupre, VP for Executive Operations
My name is Sarah Dupre and I am serving as the Undergraduate Association's Vice President of Executive Operations for the 2019-2020 Academic Year. I am a Senior in the Psychology program with minors in Social Welfare and Horticultural Therapy. This is my second year on the Executive Board, as I fulfilled the role of Vice President of Finance in the 2018-2019 Academic Year.  I also am an Orientation Leader and work with Partners for Learning. I love exploring Rochester and its coffee shops and hanging out with friends around campus.