Policies and Procedures
The University and residence hall policies, rules, and regulations (as outlined in the Undergraduate Student Handbook's Residential Life Policies, the room contract, and this publication) should be interpreted broadly. These policies are not meant to define misconduct in exhaustive detail. Residents are expected to acquaint themselves with the information in all official university publications and to govern themselves accordingly. We have chosen to briefly outline selected policies and procedures here for your convenience. Please refer to the aforementioned publications for more details. If you have questions, please direct them to your AD or your RA.
Procedures
Check-In
Check-Out
Emergencies
Fire Safety
Hall Closings
Housing Cancellation
Housing Selection
Lockouts
Lost Keys
On-Campus Housing Exception
Personal Safety
Room Changes
Room Entry
Policies
Alcohol & Other Drugs
Bicycles
Break Housing
Cinder Blocks and Lofts
Curtains & Tapestries
Electrical Appliances
FERPA
Financial Responsibility
Firearms, Explosives, Incendiary Materials, Etc.
Furniture & Furniture Storage
Gambling
Guest and Visitation Policy
Keys for your Room
Noise: Courtesy Hours & Quiet Hours
Pets
Posting Material
Residency Requirement
Room Assignments
Room Condition
Room Decoration
Room Vacancies
Smoking
Solicitation
Sports in Halls
Termination of Residency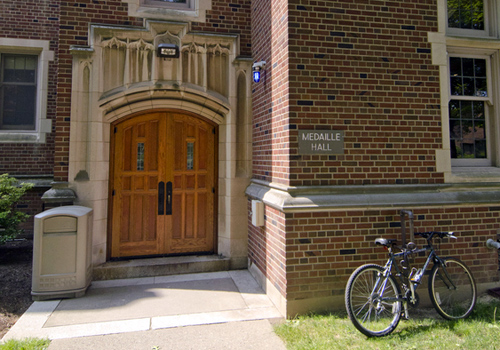 Resources
All rules and regulations are designed to encourage conduct that enhances student growth and development. Our ultimate goal is to maintain a safe, functioning, productive, communal atmosphere in the residence halls. Residents are responsible for following the Nazareth University Code of Student Conduct and other official university publications. Infractions are subject to disciplinary action, which can range from administrative warning to expulsion from the University.