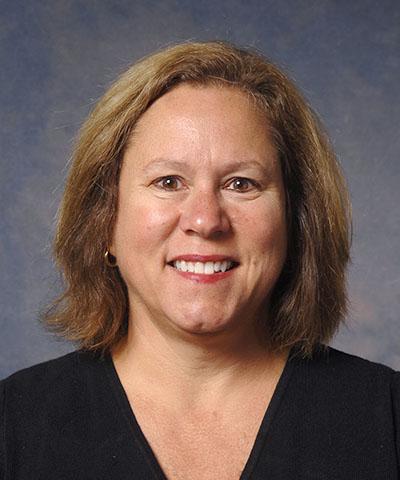 Cathy A. Leverone

Clinical Assistant Professor, Finance Program Director in Business and Leadership, School of
Bio

Education: B.S. in Administration, University of New Hampshire; M.S. in Finance, Boston College Graduate School of Management

Teaching and Research Interests: Tax, finance, small business, and financial literacy

"When students are not sure which path to pursue, I encourage them to do internships in both corporate finance and investments, and the Center for Life's Work puts together amazing internship opportunities for them and helps guide them to make the most out of these experiences."
Experience and expertise
"My career is an example of how important it is to be a lifelong learner and be able to change with technology.  
I started my career in corporate finance, which involved financial analysis and new business negotiations. When I moved to Rochester, I decided to pursue certification as a public accountant, because it challenged me to diversify my knowledge base. This new career meant starting over and embracing a different type of work, but it ended up being a great choice as it complemented my finance skills.
The reality is even if you stay in the same field, chances are the way work is accomplished will change over the course of your career. That is why I challenge myself to keep learning and stay current in the world of finance so I can create relatable course content for my students." 
Becoming a professor at Nazareth
"My goal is to be invested and engaged with my students, to best prepare them for successful careers. Teaching has been the most rewarding experience of my career; there really is nothing like it! The size of the school gives me the opportunity to work with the students one on one. Every year I come away thinking these aren't just great students; they are great people."
Why finance?
"Without sound fiscal management, even the most brilliant business model cannot survive forever. Our finance major ensures the students get a strong foundation in finance, accounting, and economics. They are prepared for work in either corporate finance or investments, and there are tremendous career opportunities in both areas.
I love to invite guest speakers to my classes, because I want my students to hear from those who are doing the work in the field they are pursuing. Many guest speakers are alumni who love giving back to the college.
Students also get several opportunities to gain hands-on experience in finance like participating in the Golden Flyer Investment Fund, the Adirondack Cup competition, and service learning."
Courses I Teach
Accounting I
Corporate Finance I
Corporate Finance II
Federal Income Tax
Corporate Tax
Senior Seminar in Finance
Golden Flyer Investment Fund
"I am the faculty advisor for the $100k fund that is managed entirely by students. It is their responsibility to analyze and invest in the stock market. When we talk about hands-on learning, it doesn't get more real than this! The students are incredibly professional and it has shown in the results so far. We want this to be an experience that they can carry into their future workplace."