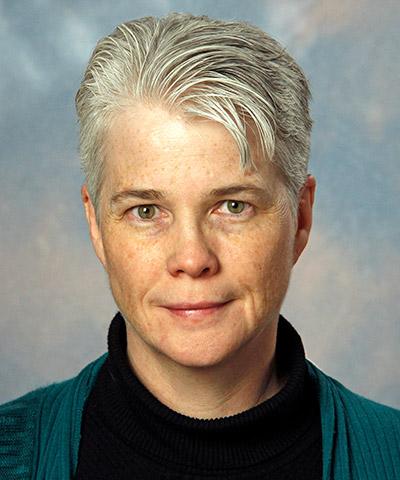 Stacey L. Watson

Assistant Professor in Business and Leadership, School of
Bio

Education: B.A. in Economics, York University, B.Ed in Intermediate/Senior Education, Brock University, M.S. in Applied Computer Science, Columbus State University, PhD in Computing & Information Systems, University of North Carolina at Charlotte

Teaching and Research Interests: Cybersecurity, usable security, serious games, and gamification
From Cybersecurity to Professor
"I started my teaching career as a K-12 educator. I taught online Advanced Placement Economics and English courses for 12 years before I completed a master of science degree in computer science. While I knew that I would need to complete a doctorate to reach my goal of teaching computing at the college level, I also felt that I needed some industry experience so that I would know where my students would be heading. So I spent five years in industry, where I worked my way up from an entry-level cybersecurity analyst into a position as a senior cybersecurity engineer. In 2016, I took a position as a lecturer at the University of North Carolina at Charlotte where I also completed a Ph.D. This led me to my position at Naz in 2018."
Why Computer Science?
"I love that the field of computer science is ever-changing and always pushing the boundaries. I am passionate about my discipline and about how necessary it is to success in our always-connected world. It helps a great deal that I can draw from my industry experience as well as from academic research."
Teaching Magicians Who Shape the World
"While I enjoy all of the courses I teach, for different reasons, my favorite class to teach is computer programming as I get to watch my students go from absolute novices to becoming one of the 'magicians' who are shaping the world."
I teach courses in the information systems minor:
Introduction to Information Systems
Digital Game Design
Networking and Information Security
Systems Analysis and Design
Computer Programming
Why Nazareth?
"I really love the small class sizes at Naz as this allows me to really get to know each of my students. This creates a very collegial and supportive classroom environment."
Games Offer Learning Insights
"I am particularly proud of my flipped classroom approach. Computing is complex and can be daunting, but students really start to understand when I have them doing hands-on class activities and games. For instance, in my Introduction to Information Systems, my students learn how network packets travel in computer networks by passing messages to classmates through the 'network' of students in the class. Some messages arrive intact and others experience 'packet loss' because they run out of network hops before they make it to the destination."
Advice for Students
"Don't be afraid to use apps and technologies in creative new ways. No artificial intelligence system can replace human ingenuity and creativity!"