United Kingdom
Study museums and archives in England, Scotland, and Northern Ireland to see how they have changed their mission from focusing on collections of objects to engaging the public by providing emotional and dynamic experiences.
In this course, "The 21st Century Museum: Diversity, Equity, and Community," we will meet with museum staff to learn how they strive to embrace diversity, build inclusive exhibits, and work with local and marginalized communities to include their stories in the narrative of museums throughout London, Liverpool, Glasgow, and Belfast during this two week excursion.
Program Details
Interest Meetings
Program Itinerary
Program Dates
Program Cost & Funding
Application Deadline & Payment Timeline
Course Information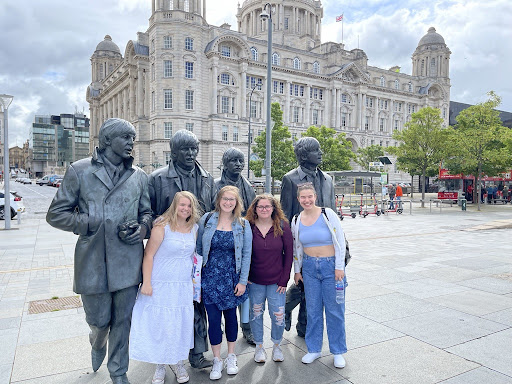 Lessons from Studying Abroad
Emma Maskell '25 traveled to England and Northern Ireland during Summer A 2022. Read about her experience on this program here.